Viva Las Vegas Style!
Showgirls, Poker Princess, Bond Girl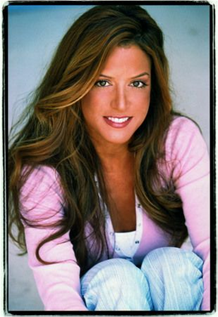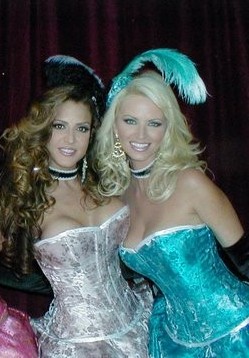 Professional Model Bio - Actress / Showgirl:

Tracy is a professional international actress and an accomplished radio host, dancer, model, and full-illusion magician. Although, she lives in the 90210 zip code now, there will always be a place in her heart the "Old Pueblo." Raised in Tucson Arizona, in an Italian family, Tracy considers herself to be a true "tomboy." She took full advantage of this "tomboy" status by playing on an all-boys baseball team and later became a school workshop aide. She also took dance classes that, no doubt, helped her become a cheerleader for the University of Arizona. That is where she took the big leap towards show biz.
Tracy's Television & Film credits
Hot Enough 4 Hollywood (2007) Host & Producer, Balls of Fury (2007), Reno 911! Miami (2007), "The Playbook" - Gambling (2006), Little Girl Blue: What's Become of You? (2006), "Head Cases", Goal! (2005), "Entourage" (3 episodes, 2005-2007) Lions for Lambs (2007) (post-production), - Malibooty (2007), - The Boys Are Back in Town (2005) , Candy Paint (2005), Little Black Book (2004), "The Young and the Restless", Episode #1.7868 (2004), The Expiration Date (2002), "Off Centre" - Diddler on the Roof (2002), "Sexy Urban Legends" (2002), The Scorpion King (2002), "WWF Smackdown!" (2002), The Back Lot Murders (2002), "The Man Show" - Toplessness in America (2001) TV Episode... Bus Stop Girl, Extreme Honor (2001) Golddigger #1 aka Last Line of Defence 2, "Son of the Beach"- It's a Nude, Nude, Nude, Nude World (2001), Skippy (2001) .... Hot Chick on Boardwalk, "Action"- Dead Man Floating, "Pacific Blue"- Naked Truth, Save Serenity (1999) TV Episode, Dreamers (1999), "Martial Law"- Lock-Up (1998), Beach Movie (1998), Virtual Girl (1998), American Pinup Girls (1997) (V), The Hunted (1997), Shadow Dancer (1997), Kissing a Dream (1996), Exposed: TV's Lifeguard Babes (1996), "Beverly Hills Bordello"- Reunion (1996), "Beverly Hills, 90210"- Speechless (1995), Score with Chicks, "America's Funniest People", Episode dated 17 October 1993 (1993), Encino Man (1992), Bikini Summer II (1992), American Streetfighter (1992), Sunset Heat (1991), Virgin High (1991), Fatal Charm (1990), Click: The Calendar Girl Killer (1990), Back to the Future Part II (1989) Jacuzzi Girl #2. TRIVIA- Former cheerleader at University of Arizona. Was involved in a World Wrestling Entertainment story angle where she exposed to the world that allegedly The Undertaker was cheating on his pregnant wife and having an affair with her. Story angle was started on the October 10th, 2002 episode of Smackdown.